School Days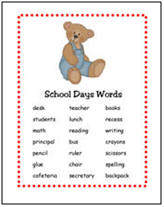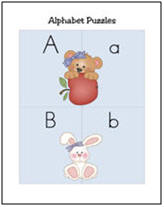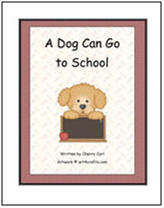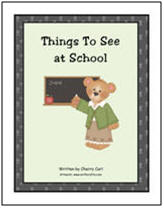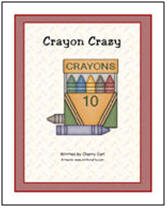 School Days is a full color reproducible teaching unit. Preschool and primary teachers will love creating a classroom theme with this companion set to go along with Teddy Time. The set includes over 200 pages: 25 original poems and songs, puzzles, certificates, name tags, word wall cards, story telling cards and six readers with pocket chart activities. The illustrations are the work of Helena Normark, the talented artist of GraphicGarden.com fame. All will receive a reproducible Writers at Work Practice Book and scrapbooks for Kindergarten and First Grade.
School Days Music CD Set (2)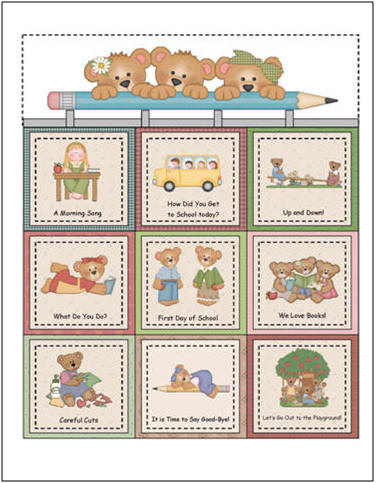 The companion music set has 28 songs for school days along with a reproducible songbook, all new big books, readers, pocket chart activities, writing activities, word cards, stationery and patterns for a songbook quilt as shown above (quilt contains 24 song squares to choose from). Students can collect their favorites as they learn the songs. This crafty collection will also serve as a great reminder of songs they can sing together in the classroom. Shipping is free!